UMass Amherst Scholarship for Service Program
We begin accepting applications on March 16 for SFS Scholarships that begin in Fall 2018. 

Introduction
The University of Massachusetts Amherst has received a grant from the 
National Science Foundation (NSF) to bring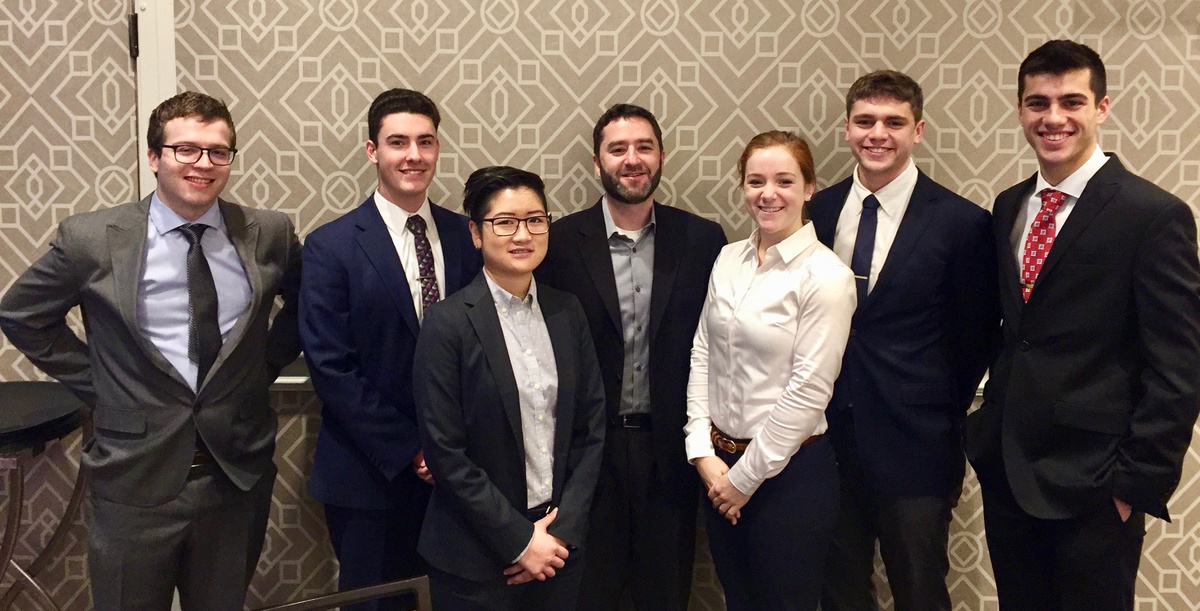 the CyberCorps(r) Scholarship for Service (SFS) program to the campus. NSF's CyberCorps(r) program supports the educational and professional development of students who will help the nation address threats to national security. Upon graduation, students will join government agencies at full pay and benefits working in cybersecurity. These agencies are innumerable and include the National Institutes of Health, FBI, Centers for Disease Control, CIA, Department of Justice, and analogous agencies at a state or local level. Positions at a Federally Funded Research and Development Center are also possible but only with approval from the US OPM, such as Lincoln Labs or Sandia Labs, etc. Any government service focused on cybersecurity fulfills the service requirement, ranging from protecting the nation's infrastructure from security attacks to joining a state university as a researcher or educator in cybersecurity. (Note that it is the U.S. Office of Personnel Management that decides which jobs fulfill the scholarship, not UMass, and they can vary in their strictness over time.)
Students in the College of Information and Computer Sciences, Isenberg School of Management, the department of Mathematics & Statistics or Electrical & Computer Engineering at UMass Amherst are eligible to apply. This page provides information about the program, contacts, and the application form.
After reading this page, you may be interested in the official list of frequently asked questions from NSF and Office of Personnel Management (OPM).
Requirements
As part of this program, admitted students will join a multidisciplinary cohort of students studying security at UMass. Students will have an SFS faculty advisor and receive additional mentoring from the faculty involved. Students will join research projects in security & privacy, and take part in professional development to ensure their future success. Students will be required to complete summer internships related to security with government agencies at the federal, state, or local level. After graduation, students will be required to take positions related to cybersecurity at full pay.
Eligibility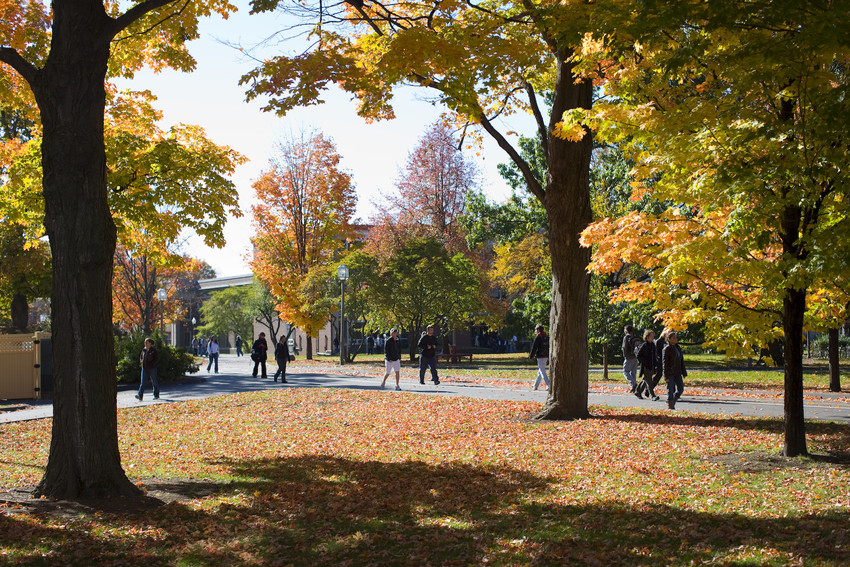 A current undergraduate or graduate student at UMass whose studies are focused on security; additional instructions for prospective students are below. Students must be enrolled in the Computer Science degree program (not Informatics or TACC), Isenberg School of Management, the Department of Mathematics & Statistics, or the Department of Electrical & Computer Engineering. Students must expect to graduate and enter the work force within two years (four semesters) of the semester they expect to start the SFS program. (As such, the program is not open to frosh and sophomores.) Continuing your education for another degree is not expected.
Applicants are required by Federal law to be a US citizen or permanent resident.
 
Students will be evaluated based on criteria that includes academic qualifications, a demonstrated interest in cybersecurity, and eligibility for a US security clearance, which is required for post-scholarship employment.
Students that aren't yet at UMass can apply for SFS, but they must have already submitted an application to attend UMass for the following Fall semester. Acceptance to a program at UMass is required for consideration for SFS, but applications can be submitted in parallel. Please be aware that each department listed above has a variety of requirements and deadlines separate from the SFS program.
Obligations
UMass SFS students incur the following obligations:
They must complete a degree in one of the participating departments with a significant focus on security.
They must search for and complete security-related government internships during the summers while funded under the program. We will assist in this search.
They must search for and complete employment with a federal, state, local, or tribal government agency in a cybersecurity position immediately upon graduation. The period of employment must equal the duration of the scholarship. We will assist in this search.
They must participate in conferences, job fairs, and other off-campus meetings related to the SFS program. The main fair is in early January each year in D.C. and attendance is absolutely required.
They must participate in on-campus meetings related to SFS, including invited speakers, social events, and professional development opportunities.
Students must maintain a high GPA and be in good standing.
Students must participate in additional informal training in security and professionalism.
We don't offer an on-line version of the program. Similarly, students cannot study abroad during the time they have the scholarship. Students cannot have other jobs or tasks while taking the scholarship.
College-specific obligations
All graduate students must pursue research projects related to aspects of security appropriate for their home department.
Computer Science graduate students must take electives towards their MS or PhD degree related to security (e.g., CS660 Advanced Information Assurance). Undergraduates must complete a sequence of undergraduate courses in security (E.g., CS365 Digital Forensics, CS460 Computer & Network Security, etc.)
Computer Engineering graduate students must take electives towards their degree related to security. Undergraduates must complete a capstone related to security and complete courses related to security (e.g., ECE 697XX: Introduction to Cryptography or courses in CS)
Isenberg and Math/Stats undergraduate students must complete a CS minor that includes CS460 Computer and Network Security.
In addition to their department's own courses and research in security, Isenberg and Math/Stats graduate students must complete at least two classes from among the core graduate classes in security and cryptography offered by CS and ECE (e.g., CS660); if they lack sufficient undergraduate background in security, Isenberg and Math/Stats students must also complete appropriate classes to obtain the background.
 

                                                                                                     Scholarship
During their time at UMass, graduate students admitted to SFS will receive each year: full tuition and fees (does not include items such as meal plans, housing, or parking), a $34,000 stipend, health insurance reimbursement up to $3,000, a $4,000 travel allowance and book allowance of $2,000; undergraduates received the same except the yearly stipend is $22,500.
Questions?
Ahead of your application, you may have questions. If so, please contact us via sfs-info [at] cs.umass.edu and address your questions to one of the following people depending on your area.
Computer Science: Prof. Brian Levine
Electrical and Computer Engineering: Prof. Wayne Burleson
Isenberg School of Management: Prof. Mila Sherman
Mathematics & Statistics: Prof. Eric Sommers
Applications
The application period for Spring 2018 has begun. Please use this application form. Applications received by October 16th, 2017 will receive full consideration. We strongly encourage applications from women and other underrepresented groups.