Amanda Andress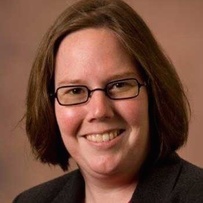 Position:
Part-time Lecturer
Biography
Mandy Andress is Vice President for Enterprise Information Risk Management at a Fortune 100 company. Mandy currently has accountability for the Cyber Intelligence Unit, Information Risk Strategy and IT Compliance. Previous accountabilities have included Information Risk Managers, Infrastructure and Remote Access Security, Information Security Policies, and Information Security Consulting.
Mandy has also established and built information security and risk programs at TiVo, Evant, and Privada. Prior to these roles, Mandy worked as a security consultant with Ernst & Young and Deloitte & Touche. She also founded an information security consulting company, ArcSec Technologies, with clients ranging from Fortune 100 companies to start up organizations. She is a published author, with her book Surviving Security having two editions and used at multiple universities as the textbook for foundation information security courses. Mandy also tested and reviewed information security products for multiple publications as well as serving as the author for the weekly InfoWorld security column.
Mandy has a JD from Western New England University, a Master's in Management Information Systems from Texas A&M University, and a B.B.A in Accounting from Texas A&M University. Mandy is a CISSP, CPA, and member of the Texas State Bar.